Nitro collects all the relevant information that needs to appear on the vouchers (date and time, pax amount, booking reference, etc.), and with one click all of them are ready, regardless of days/pax amount/services: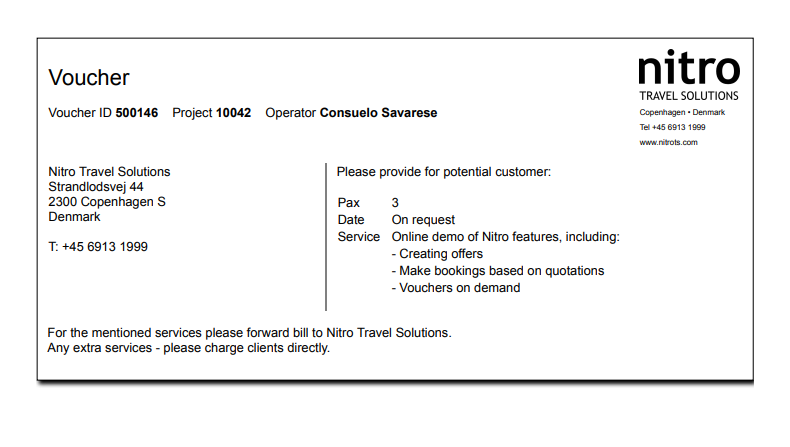 We know how time-consuming creating vouchers can be. With Nitro, you can issue them in one click, reduce the risk of mistakes, and ensure high-quality customer service!
Our cloud-based operational system is created to ease the operations for B2B Incoming Tour Operators and DMCs.