Speed, overview & workflow
Make a quotation in 2 minutes!
The speed and workflow in Nitro allow you to provide great customer service and handle much more business.
Nitro doubles your work speed compared to working in excel/word and makes your quote look beautiful!
Testimonial: How Nitro speeds up the work of an incoming tour operator
"Nitro has revolutionized our daily lives. It gives me the flexibility and overview I need to run my business and my customers get the speedy replies they need"
We are 100% incoming focused
Nitro is a tour operator system that suits incoming tour operators doing tailor-made group tours and FIT. It offers you a streamlined workflow making the work of the tour operator simpler, faster and more fun!
Being 100% incoming focused means that we know the industry and what it takes to deliver the best experience for the customer. We listen and constantly adapt Nitro to the smartest ways of working. We see our clients as partners and co-creators of Nitro – we're on a constant search with you to increase the efficiency and workflow in your business.
Developed by tour operators
Nitro was developed in-house in Scandinavia's largest incoming tour operator – our focus is getting the most out of the business. The constant feedback, support and demand from incoming tour operators have resulted in an intuitive and lean workflow.
Build with workflow in mind Nitro shows you only relevant options on each screen. Having only a few relevant options lets new staff quickly become comfortable and fast at executing. For experienced staff Nitro's intuitive flow means staff focus on tours rather than IT. Nitro helps your staff to deliver a consistent high quality to your customers – every time!
Nitro Travel Solutions provides you speed, accuracy and stability to get through the high season with great results!
Work smarter and faster
With an intuitive workflow you are able to execute more work in less time. Nitro lets you respond to clients quickly by combining preloaded services in outlines. You can search all your supplier contracts and make bookings based on quotations. Vouchers are created on demand and supplier replies are imported into Nitro automatically.
Accuracy, overview and support
Nitro helps you avoid expensive mistakes by giving you cancellation deadline reminders. You have a dashboard with overview of tours, prices, and bookings at any hotel, restaurant, coach etc. Accounting can verify that supplier invoices are correct and you get excellent user support.
Workjoy and easiness
Working with ease makes you less stressed and more joyful.
The travel industry is busy, but Nitro lets you focus on your job – creating great tours for customers! Nitro also streamlines the way your staff work and let them share information across departments.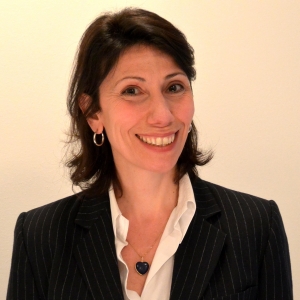 "Before Nitro we had many different systems – Nitro has streamlined and simplified our workflow by integrating them into one."
About Nitro Travel Solutions
Nitro Travel Solutions is a tech company driven by the desire to help incoming tour operators get more efficient and earn a higher profit. Our software product Nitro has been used by clients since 2010.
Inspiration
Our product Nitro is inspired by Albert Einstein's idea of simplicity:
"Any intelligent fool can make things bigger and more complex…
it takes a touch of genius – and a lot of courage to move in the opposite direction". – Albert Einstein
The team
Pascal d'Hermilly
Director
Computer scientist and entrepreneur with a mission to optimize the travel industry with workflow driven technology.
Consuelo Savarese
Sales & Support
Experienced tour operator, driven by sharing the simplicity and daily joy that you get from using Nitro.
Zorana Ignjatic
Sales & Support
Experienced tour operator that knows tourism in and out, focused on the clients and the benefits that they get from Nitro.
Patricia Pedro
Sales & Support
Experienced tour operator, believes deeply in giving staff overview and efficiency for a more joyful workplace.
Niels Elgaard Larsen
IT Backend Developer
Goes in deep with his Ph.D. in databases to create data structures that correctly reflects the complexities a of tour operator.
Narinder Singh
IT Developer
Experienced full stack developer that wants everything to work smoothly and enjoys helping the users with solutions.
Michael Juul
IT Developer
Passionate about solving Travel problems with code – has worked in a Incoming tour operator for 4 years.
We work with the best
Meet some of the people that use Nitro on a daily basis. Our progress relies on direct feedback provided by tour operators.