Nitro is integrated with Wetu, a high-quality itinerary builder. Wetu provides you with content, images, and descriptions of the suppliers and destinations.
When making an offer in Nitro, you can choose to make it in Wetu: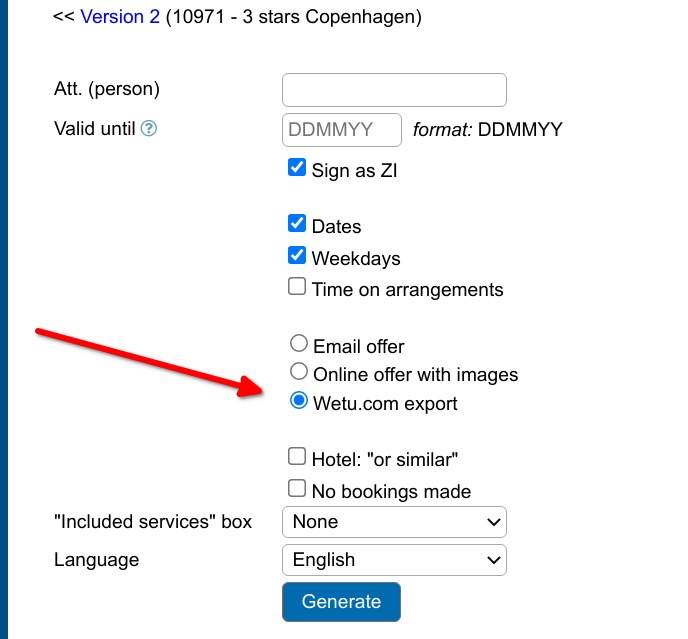 Just click on Generate and you are taken to the Wetu link:

Follow the link and finalize your offer in Wetu.
This integration is included in the Nitro subscription. There is a subscription fee on the Wetu side.